On Site Computer Services
Technology has become the backbone to any successful business and any amount of downtime could become catastrophic. As OSCS IT Support Services is an owner-run business, we are fully aware of just how important it is to have reliable service providers offering business support and solid, well-functioning computer systems in place that work... at all times.
It is for this very reason that we have chosen to use only the best, most reliable manufacturers and associates, giving our customers top products, at affordable rates.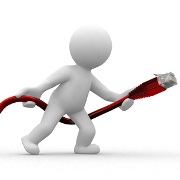 On Site Computer Services cover "Anything IT" from networking, software and backups to workstation computers, laptops and servers. We also encourage our customers to have a Managed IT system, as opposed to an ad hoc break-fix solution. This way issues are anticipated and fixed before they become serious problems, resulting in an IT infrastructure that just works.
For more information, please take a look at our services page.